The Brunch at Home Series
Something to cheer you up in uncertain times. When you can't go to your favourite restaurant, we're bringing them to you.
Our Brunch at Home series brings a limited run of chef curated weekly brunch boxes and recipes, paired with coffee and brew methods from our London Fields roastery.
Picked by chefs, cooked by you. We've teamed up with some of our amazing wholesale customers that have sadly had to close their doors during this time to bring you brunch at home. Sourcing all the ingredients you'll need to cook one of their best dishes from your kitchen. Boxed up with Climpsons coffee, and a boozy pairing picked straight from the restaurant drinks list.
Big thanks to the chefs at Lardo and Som Saa for the last 2 delicious residencies. Eyes peeled over the next few weeks as we feature a dish from the much loved Brat. Weekends just got fun again & this week we're featuring the wonderful ....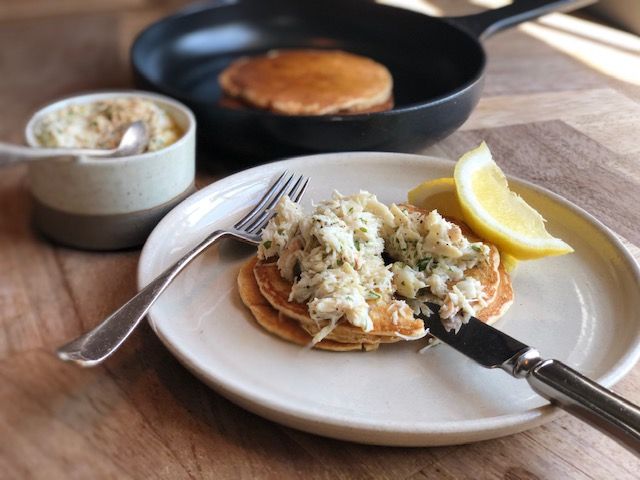 Sourdough Pancakes with Deviled Crab - FRIDAY 5TH JUNE
Now taking orders now for our next brunch with The Marksman Pub on Friday 5th June.
Inspired by London's rich and diverse culinary history The Marksman Pub serve up the best of British seasonal food and drink in their born-again Victorian pub on Hackney Road. We're bringing you everything you need to make their killer sourdough pancakes with jalepeno devilled crab at home.
£55.00
Order
Feeds a family of 4, or 2 big appetites with leftovers. What's in the box?

Step by step recipe guide and coffee brewing tips (Email). Cornish white & brown crab meat from Forman & Sons in Hackney Wick, Sourdough Starter from E5 Bakery, Wholemeal Pancake Mix, 1/2 Dozen Eggs, Milk, Butter, Creme Fraiche, Capers, Green Tabasco, Fresh Herbs, Malibran Col Fondo straight from The Marksman's drinks list and a 250g bag of Climpsons Estate.
This is a limited run, so be quick and get your orders in by 5pm Wednesday 3rd June for delivery Friday 5th June.
Please note: When checking out, choose local collection from Climpsons HQ or delivery by bike. Please let us know if you'd like your coffee ground and inform us of any allergies.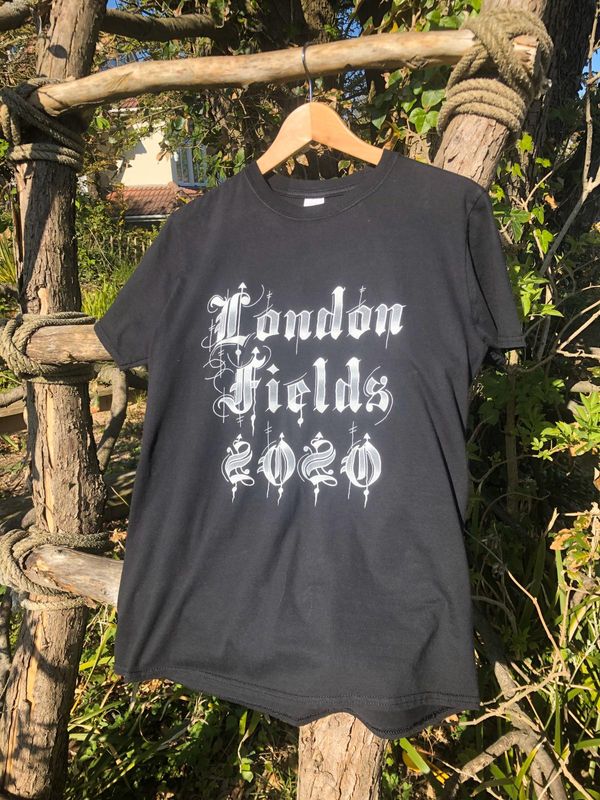 Hackney Half Marathon T Shirt for Shelter
Team London Fields Hackney Half Marathon Fundraiser T Shirts for Shelter. The marathon's postponed until the autumn, but you can still rock the t shirt around the house. 100% proceeds go to Shelter, helping millions of people every year struggling with bad housing or homelessness.
£10.00
100% to Shelter
Climpsons Head Office & Training Academy turns into our pre-order collection site and pop up coffee shop.
We'll have of coffee to brew at home, plus brewing equipment for you to grab from our socially distanced shop. You can also pick up a takeaway coffee while you're there.
Wednesday to Friday, 7am to 1pm
Local delivery by bike to E8, E9, E2, E5, N1, N16 or collect from Climpsons HQ every Friday 9 - 1
This is our locals only site, exclusively for Brunch at Home collections or delivery to E8, E9, E2, E5, N1 and N16.
Not looking for Brunch at Home? Head to our full webshop for coffee, brewing kit and more.
Climpsons Webshop